The Fostering Network is the UK's leading fostering charity. My team and I worked with them to create a tool that would enable young people to reclaim the term 'in care' and change public perceptions of what being in care really means.
Chances are you've probably heard young people who grow up in foster care are more likely to go to prison than university, but what is less talked about is all the fantastic things – big or small - that care leavers have gone on to achieve.
We put the power in their hands and developed a 'meme' generator they could use to tell their story - and #reclaimcare was born. The campaign shares the positive achievements of young people who are, or have been, in care by enabling them to share them.
The process to generate the meme was simple for the user: they typed in their achievement along with some basic details. The generator then selected from a pre-made library of bespoke illustrations and colourways to create a unique personalised meme. A 'regenerate' button gave users the option to find the combination that most resonated with them.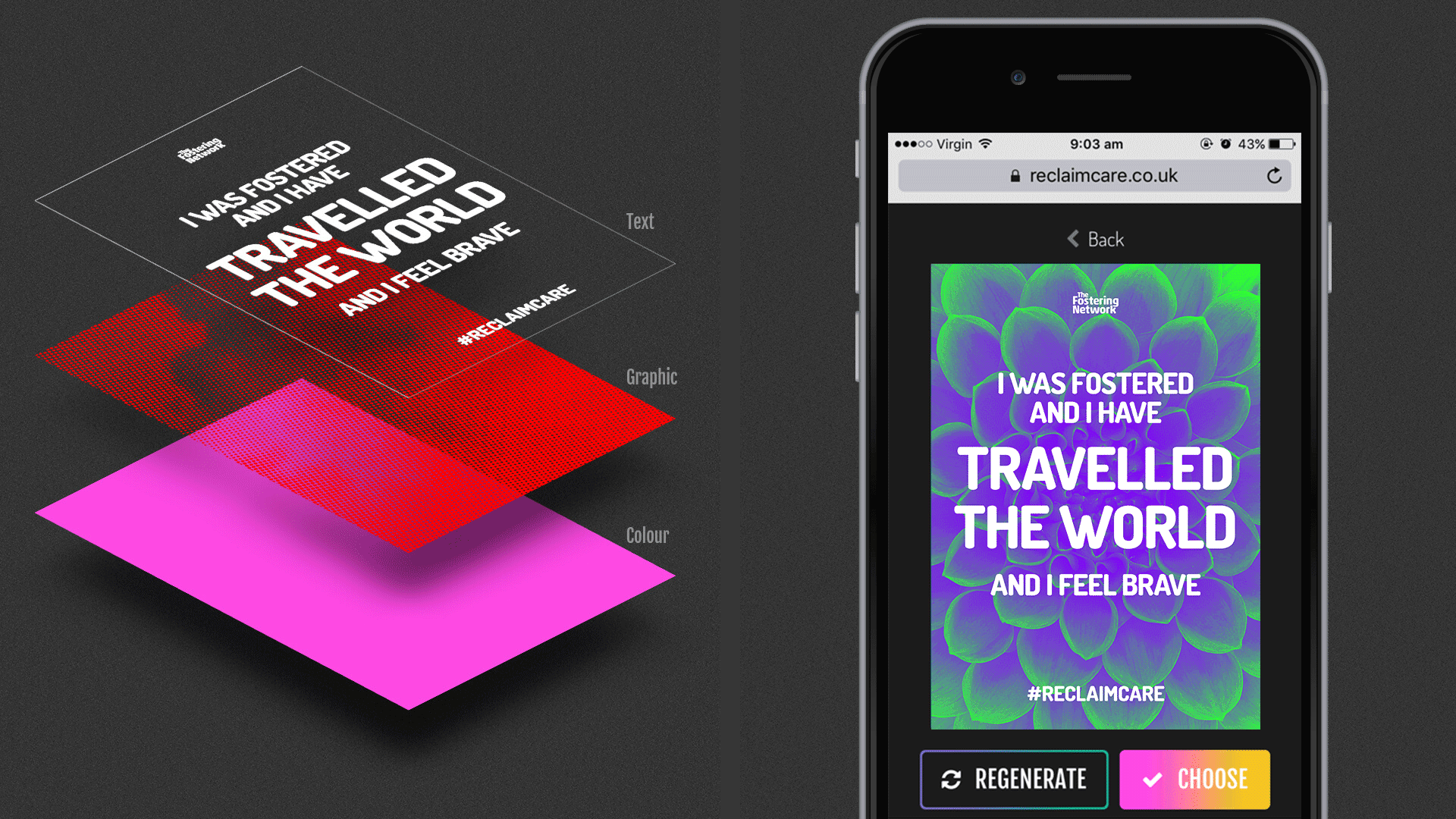 All memes could be shared within their social networks using #reclaimcare, which enabled us to see the conversation around the campaign as it developed. This could be done directly from the website or downloaded and shared via other methods, such as WhatsApp.
The success
No paid media was used to promote the campaign as it was targeted at a small audience of care leavers in the UK via the Fostering Network's Young Ambassadors. The activity surpassed the 10,000 target audience reaching 17,500 people - a reach of 175% of the target.
Awarded two commendations for Online Campaign and Digital/Social Media Strategy at the Scottish Creative Awards 2016.
View live site
Designed at LEWIS.